1)Material:AS,ABS,PC,PS,PP,PVC,PBT,HDPE,PMMA or custom materials

2)Mould Cavity:Single or multi-cavities
3)Mould material:Steel1045,P20,Cr12,DC53,H13

4)Surface finish:chrome plating,silk-printing,texture,color painting

5)Injection machine production ability:from 0.1g to 6000
6)The product in the pictures are our customers'OEM products,it's only for reference
We can make the colors according to your requirements
We provide products from tiny pcs to the big ones
We specialize in high performance polymer processing
Complex angles and shapes are not a problem for us
1.Tell us your idea or send us your samples,we can make drawings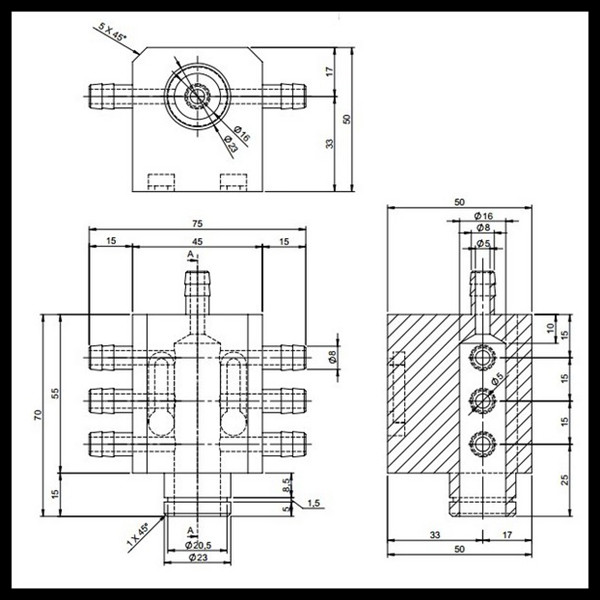 2.Quotation based on drawings and other important details.
About the quotation,except the drawings both 2D and 3D drawing,the details just like which material you choose,
what color you need,how many quantities need and so on are also very very important!
3.Making moulds after all the details confirm
Mould material
P20 steel, 718, 2738, H13, NAK80, 2344, 2343, S136, etc . 
Mould type
Injection plastic mould 
Product material
ABS,PA,PA66+GF,POM,PC,PP,PET,TPE,PVC,HDPE,etc
Standard
HASCO, DME, MISUMI, JIS, LKM, etc.
Mould tooling equipment
Lathe,Milling,Grinder,Drill,CNC,EDM,Wire cut machine,Punch machine
Maximum mould size
1500*1500 mm
Gate
Side Gate, Sub Gate, Direct Gate, Hook Gate, Pin Point Gate, etc.
Cavity
Single or Multi cavities
Mould Life
45#:300,000 to 500,000 shots
P20:600,000 shots
718: 800,000shots
Lead time
About 3-4 weeks
Package
Wooden packing box or as customer's requirements
4.Making samples for you to check.if there is any parts need to change,we can revise the mold.
5.Mass production after samples approval and arrange the delivery
Q. I have an idea for a new product, but not sure if it can be manufactured. Can you help?
A. Yes! We are always happy to work with potential customers to evaluate the technical feasibility of your idea or design and we can advise on materials, tooling and likely set-up costs.
Q. My custom products have already been developed on CAD. Can you use the drawings?
A. Yes! DWG, DXF, IGES, Solidworks and Rhino files can all be used to generate quotes, models and mould tools – this can save time and money in producing your parts.
Q. Can I test my idea/product before committing to mould tool manufacture?
A. Yes, we can use CAD drawings to make models for design and functional evaluations.
Q. What type of plastic material is best for my design/product?
A. Materials selection depends on the application of your design and the environment in which it will function. We will be happy to discuss the alternatives and suggest the best material.
Q. What type of mould tool do I need?
A. Mould tools can be either single cavity (one part at a time) or multi-cavity (2,4, 8 or 16 parts at a time). Single cavity tools are generally used for small quantities, up to 10,000 parts per year whereas multi-cavity tools are for larger quantities. We can look at your projected annual requirements and recommend which would be best for you.
Q. I've decided to go ahead with my project. How long will it take to get my parts?
A. It can take 3-5 weeks to have the mould tool manufactured depending on the part's complexity and the number of impressions (single or multi). After we have received final approval by you of the new tool, you can expect delivery of parts within 3-5 days.