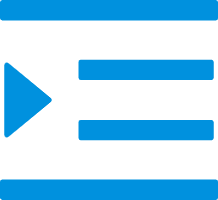 Small ABS injection molding cover
1. Material: Plastic
2. Waterproof and scratch-resistant
3. Various shapes, designs and sizes are available according to customer requirements
4. Professional manufacturer/service
5. Manufacturer: more than 20 years of production experience
6. Low price, high quality, durable
Small ABS injection molding cover-is a professional supplier of 3D printing samples, injection molded parts design, and customized aluminum die-casting. Injection molding is the preferred process for manufacturing plastic parts, because Small ABS injection molding cover is very suitable for producing a large number of low-cost plastic parts with high tolerance accuracy, repeatability and no additional finishing.
PRODUCT DETAIL
Small ABS injection molding cover - HUZHOU DEAR INDUSTRY
Small ABS injection molding cover
1. High efficiency-fast production
Small ABS injection molding cover plastic injection molding is called the most common and effective form of molding for several good reasons. Compared with other methods, the process itself is extremely fast, and the high productivity makes it more efficient and cost-effective. The speed depends on the complexity and size of the mold, but there is only about 15-120 seconds between each cycle time.
2. Complex part design
Injection molding can handle extremely complex parts and uniformity, as well as the ability to manufacture millions of nearly identical parts. In order to optimize the efficiency of high-volume injection molding and maximize the accuracy and quality of parts, key design elements should be considered. Part design must be developed to maximize the inherent efficiency of high-volume molding. With the right design, parts can be manufactured consistently with high quality.
3. Low labor cost
Small ABS injection molding cover compared with other types of molding, the labor cost of plastic injection molding is usually relatively low. The ability to produce parts at a very high level and high throughput rate helps to increase its cost efficiency and effectiveness.
4. Reduce waste
When looking for a high-volume injection molding partner, it is important to consider the company's green manufacturing plans, because these plans imply a commitment to quality, sustainability and optimal safety. During the molding process, excess plastic is produced. You are looking for a company that has a system to recycle excess plastic.
Small ABS injection molding cover
HUZHOU DEAR INDUSTRY CO.,LTD is a professional 3D printed samples, Plastic injection parts design, Custom aluminum die casting Supplier. This website provides relevant information such as pictures of products. We provide you with a full range of picture references when shopping for goods, providing a pleasant online shopping experience!
Our mission is to provide customers with high-quality, best-selling products. Welcome to choose HUZHOU DEAR INDUSTRY CO.,LTD - is a professional 3D printed samples, Plastic injection parts design, Custom aluminum die casting Supplier, We particularly specialize in the development and manufacturing of new products. >>>More products