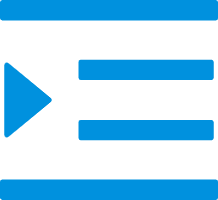 China plastic molded part service
1. Material: Plastic
2. Waterproof and scratch-resistant
3. Professional manufacturer/service
4. Low price, high quality, durable
5. Manufacturer: more than 20 years of production experience
6. Various shapes, designs and sizes are available according to customer requirements
China plastic molded part service - Chinese injection molding design manufacturers, factories, and suppliers are from China, China plastic molded part service sincerely welcome potential customers from all over the world to call us for cooperation.
PRODUCT DETAIL
China plastic molded part service - HUZHOU DEAR INDUSTRY
China plastic molded part service
How are injection molded parts formed?
Put the granular or powdered plastic in the barrel of the injection machine to heat, make it melt, and apply pressure with a push rod or a rotating screw to inject the rubber cluster nozzle in the barrel and the casting system of the mold into the mold cavity for cooling Method of molding.
Materials used in injection molded parts:
Plastics are classified according to their heating properties. They are divided into two types: thermosetting and thermoplastic. The rule to distinguish between the two types of plastics is generally whether there is a chemical reaction and hardening after heating at a certain temperature for a period of time or adding a hardener. Thermosetting plastics that harden after a chemical reaction are called thermosetting plastics. And vice versa, is called thermoplastic.
Thermoplastics are most commonly used in China plastic molded part service injection molding. It can be divided into amorphous plastics and semi-crystalline plastics. The two types of materials are significantly different in molecular structure and properties affected by crystallization. Generally speaking, semi-crystalline thermoplastics are mainly used for parts with high mechanical strength, while amorphous thermoplastics are often used for housings because they are not easy to bend.
HUZHOU DEAR INDUSTRY
HUZHOU DEAR INDUSTRY CO.,LTD is a professional 3D printed samples, Plastic injection parts design, Custom aluminum die casting Supplier. Innovation is the driving force for us to establish a competitive advantage and is the key to our leading position in the fierce international market competition. We believe that innovation leads to development, and we continue to create new products to meet the needs of more customers.
Our products can meet the needs of different customers. Welcome to choose HUZHOU DEAR INDUSTRY CO.,LTD - is a professional 3D printed samples, Plastic injection parts design, Custom aluminum die casting Supplier, We particularly specialize in the development and manufacturing of new products. >>>More products