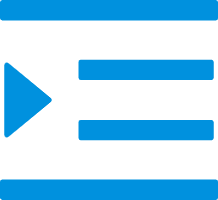 China CNC machining service
1. Material: Plastic
2. Color: customizable
3. Manufacturer: more than 20 years of production experience
4. Waterproof and scratch-resistant
5. Professional manufacturer/service
6. Low price, high quality, durable
7. Various shapes, designs, and sizes are available according to customer requirements
China CNC machining service - From China's 3D printing samples, injection molded parts design, custom aluminum die-casting, China CNC machining service service philosophy is: honesty, enterprising, realistic and innovative.
The advantages of 3D printing, reduce production costs and labor requirements, reduce product production cycles, make products diversified, and realize integrated molding of products. The shape is not restricted by manufacturing technology, and the machine operation is simple and easy.
PRODUCT DETAIL
China CNC machining service - HUZHOU DEAR INDUSTRY
China CNC machining service
Advantages of DEAR INDUSTRY 3D printing:
1. China CNC machining service 3D printing reduces production costs and labor demand: 3D printing relies on the same processing principle of additive manufacturing, without the price of molds and mechanical equipment, even if the product page is complex, it will not increase production too much. Cost and labor demand. 3D printing reduces the cycle and cost of sample trial production and small batch production, which is conducive to the development of new products, personalization and the development of the luxury customized products industry.
2. 3D printing reduces the product production cycle: high-precision production 3D printing technology can optimize many complicated procedures in the traditional manufacturing process, and directly manufacture complex structures, to discover product modeling and structural design as early as possible The existing problems have reduced the rework and accumulated losses of other processes caused by frequent design changes, and significantly improved the efficiency of new product research and development and the success rate of putting into the production line.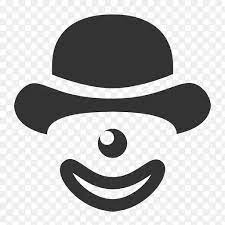 3. China CNC machining service 3D printing can make products diversified: 3D printing technology does not need to purchase new machinery and equipment, does not need to train new professional and technical personnel, only use the same 3D printer to print countless different forms The product can be formed into an assembly-free structure and a complex porous structure that cannot be achieved by traditional technology, and achieve a personalized customized experience for users.
4. 3D printing can realize the integration of products: 3D printing technology may only take a few days or even a few hours, which greatly improves production efficiency. Boeing uses 3D printing integrated molding technology to print a jet airliner's duct, which replaces more than 20 components as a whole, effectively reducing component storage space and reducing management overhead.
5. China CNC machining service 3D printing form is not restricted by manufacturing technology: 3D printing technology and form are not restricted by design traditions, which provides designers with more possibilities. At the same time, the emergence of 3D printing technology may enable many old products to be re-excavated and improved and redesigned, bringing new and extraordinary creations.
6. The machine is simple and easy to operate: 3D printing has created a new business model. No matter how complicated the item is, as long as the computer source file is obtained, anyone can produce the item in any environment, and the operation is simple and easy. Unskilled manufacturing provides the possibility for ordinary people to manufacture products in remote environments or under extreme conditions.
HUZHOU DEAR INDUSTRY
HUZHOU DEAR INDUSTRY CO.,LTD is a professional 3D printed samples, Plastic injection parts design, Custom aluminum die casting Supplier. We solemnly promise to provide your products with excellent quality, reasonable prices, and the highest cost performance.
The quality of our products has passed international certification and the price is affordable. Welcome to choose HUZHOU DEAR INDUSTRY CO.,LTD - is a professional 3D printed samples, Plastic injection parts design, Custom aluminum die casting Supplier, We particularly specialize in the development and manufacturing of new products. >>>More products