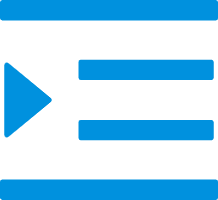 Plastic injection parts service
1. Material: Plastic
2. Color: customizable
3. Waterproof and scratch-resistant
4. Low price, high quality, durable
5. Various shapes, designs, and sizes are available according to customer requirements
6. Manufacturer: more than 20 years of production experience
7. Professional manufacturer/service
Plastic injection parts service - HUZHOU DEAR INDUSTRY provides high-quality 3D-printed samples and Plastic injection parts design. We are one of the professional manufacturers of 3D-printed samples and Plastic injection parts design in China. Welcome to get quality products from Plastic injection parts service.
PRODUCT DETAIL
Plastic injection parts service - HUZHOU DEAR INDUSTRY
About Plastic injection parts service:
Advantages of 3D printing:
1. Simplification of production of complex parts: The application of 3D technology has made it possible to produce many complex parts in the past.
For example, if the propeller of a submarine is manufactured according to traditional manufacturing methods, parts with complex structures need to go through many steps and methods to be formed. But 3D printing can be done easily, and even many products that cannot be completed by traditional production methods can also be realized by 3D printing technology, which is undoubtedly a revolution for the manufacturing industry.
2. Reduce the cost of the process: especially in many industries that require to confirm the appearance and function of the product through styling.
For example, if we design a bicycle, if it is a traditional manufacturing method, it must be made through CNC processing or mold opening to achieve the production of the first prototype. This investment is very large. If it is unsuccessful, the initial investment is basically invalid. And the manufacturing cycle is also very long, but 3D printing technology can easily solve this problem, and can achieve low-cost, short-period sample production, which is a very significant advantage of 3D printing.
3. Simplified the process of parts manufacturing: traditional parts production requires multiple processes such as material preparation, part modeling, machining, heat treatment, etc. However, 3D printing technology can match multiple processes and reduce it to a large extent. The process of parts production is improved, which is beneficial to the cost saving of parts.
DEAR INDUSTRY Plastic injection parts service
China HUZHOU DEAR INDUSTRY CO.,LTD is a professional 3D-printed samples, Plastic injection parts design Supplier. Innovation is the driving force for us to establish a competitive advantage and is the key to our leading position in the fierce international market competition. We believe that innovation leads to development, and we continue to create new products to meet the needs of more customers.
For more product information about 3D-printed samples, you can click on the relevant link below.