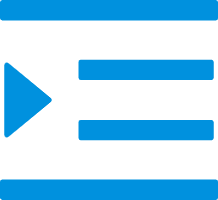 Fabricación de prototipos - moldeo de plástico personalizado

Origen: Zhejiang, China

COLOR: según sus necesidades

Software de diseño: SolidWorks

Entrega: a la vista

Puerto de entrega: Shanghai / Ningbo

Nombre del producto:Moldeo de plástico personalizado

Ofrecemos varias maneras diferentes de hacer prototipos, funcionales o atractivos, impresión CNC o 3D, desde donde encontrará lo que necesita.

Ver más
Plastic injection molding
Plastic products that are molded by injection molding or compression molding. Mold and plastic are two inseparable industries. Plastic products are basically made by molds. In the mold industry, plastic molds have the largest proportion. Now with the acceleration of the scale of enterprises, 70% of the mold companies have their own plastic parts processing, and 50% of the plastic parts processing companies have their own mold production or maintenance departments.
The mold and the plastic have been mixed together, so the mold The company naming itself XX Mould Factory may be understood as having no plastic parts processing business, and the plastic enterprise naming itself XX Plastic Factory may also be understood as having no mold processing business, so in the end there is only one word "molding" "To express, both specific and short.
Prototype manufacturing is a process that allows for the rapid production of prototypes. This process can be used to create products that are not yet market ready, or to test a new design before it is brought to market. By using prototypes, companies can save money and time, while ensuring that their products are of the highest quality.
TOP plastic injection molding manufacturers in china
HUZHOU DEAR INDUSTRY is a professional plastic injection molding manufacturer and plastic injection molding supplier. Our products are exported to dozens of countries and regions and are unanimously recognized by our customers. To order plastic injection molding, choose HUZHOU DEAR INDUSTRY, a professional plastic injection molding manufacturer.
Hot Tags: China, plastic injection molding, manufacturers, suppliers, Factory, OEM, in China, wholesale