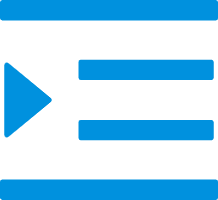 Diseño del producto - producción de piezas de moldeo por inyección

Origen: Zhejiang, China

COLOR: según sus necesidades

Software de diseño: SolidWorks

Entrega: a la vista

Puerto de entrega: Shanghai / Ningbo

Nombre del producto:Producción de piezas de moldeo por inyección

Contamos con un excelente equipo de diseño, 11 ingenieros Senior responsables de diferentes proyectos, productos mecánicos, diseño de PCB y productos electrónicos.

Ver más
China aluminum die casting you need
The plastic is plasticized in the heating barrel of the injection molding machine, and then injected into the cavity of a closed mold by a plunger or a reciprocating screw to form a plastic processing method. This method can process products with complex shapes, precise dimensions or with inserts, and the production efficiency is high. Most thermoplastics and some thermosetting plastics (such as phenolic plastics) can be processed by this method. The material used for injection molding must have good fluidity in order to fill the mold cavity to obtain the product.
Injection molding is suitable for almost all thermoplastics. Injection molding has also been successfully used to mold certain thermoset plastics. The molding cycle of injection molding is short (a few seconds to a few minutes), and the quality of molded products can range from a few grams to tens of kilograms. It can form molded products with complex shapes, accurate dimensions, and metal or non-metal inserts at one time. Therefore, the method has strong adaptability and high production efficiency.
China aluminum die casting manufacturers, suppliers, factory
HUZHOU DEAR INDUSTRY CO.,LTD is a professional aluminum die casting manufacturer, aluminum die casting, CNC machining Supplier, We particularly specialize in the development and manufacturing of new products. Our company has extensive experience in cooperative development and manufacturing of injection molded, electrical, sports and fitness, water treatment, and numerous other products.
Hot Tags: China, aluminum die casting, manufacturers, suppliers, Factory, OEM, in China, wholesale