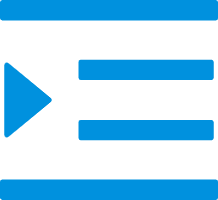 Productos mecánicos - proceso de estampado de chapas metálicas

Origen: Zhejiang, China

COLOR: según sus necesidades

Software de diseño: SolidWorks

Entrega: a la vista

Puerto de entrega: Shanghai / Ningbo

Nombre del producto: proceso de estampado de chapas metálicas

Ofrecemos piezas de acero, aluminio u otros materiales, como estampado, perforación o servicio CNC.

Ver más
About Mechanical products
Mechanical products are essential in our everyday lives. Some mechanical products, such as appliances and tools, are used on a daily basis. Other mechanical products, such as cars and airplanes, are used for transportation. Mechanical products can be made from a variety of materials, including metal, plastic, and rubber.
They can be found in a variety of industries, including automotive, aerospace, industrial, and agricultural. Mechanical products can be simple or complex, and they can be used for a variety of purposes. They are often designed to operate under high pressure and temperatures, which can make them difficult to manufacture.
Our factory has this professional equipment and experienced staff. Our integrated supply chain management provides one-stop shopping, resulting in lower cost but high quality finished products. To ensure that the products produced meet customer needs. We provide customers with carefully researched and most efficient design solutions. Our goal in handling each project is to optimize the production of the product for the highest quality and functionality as well as economical production costs. This enables us to provide our customers with quality products at very competitive prices.
China injection molding plastic manufacturers
Wholesale injection molding plastic, choose HUZHOU DEAR INDUSTRY, Products have been exported to more than 30 countries and regions all over the world. Service tenet:The company will adhere to "Take the good faith as the premise, quality and service as the center, achieve the win-win goal with the cooperator" more attentively to provide customers around the world with products in superior quality and services.