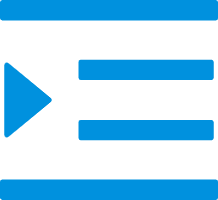 Diseño de hardware electrónico y desarrollo de mecanizado NC fuente

Origen: Zhejiang, China

COLOR: según sus necesidades

Software de diseño: SolidWorks

Entrega: a la vista

Puerto de entrega: Shanghai / Ningbo

Nombre del producto: desarrollo de mecanizado NC

Como parte de muchos proyectos, el hardware electrónico (por ejemplo, tableros electrónicos) es muy importante. Ofrecemos servicios de diseño y, si es necesario, podemos obtener servicios de diseño de nuestros socios comerciales.

Ver más
About
Electronic hardware Design and Source
Electronic hardware is composed of circuits and components that are designed to interact with one another in order to carry out a task. It can be found in practically every device we use today, from our phones and computers to our cars and appliances.
A hardware design is a process through which a person creates a circuit for an electronic device, such as a computer or phone. The steps in the hardware design process can vary depending on the type of electronic device being created, but most involve creating a schematic diagram of the circuit and then creating a layout for the circuit on a piece of paper or on a computer.
Our factory has this professional equipment and experienced staff. Our integrated supply chain management provides one-stop shopping, resulting in lower cost but high quality finished products. To ensure that the products produced meet customer needs. We provide customers with carefully researched and most efficient design solutions. Our goal in handling each project is to optimize the production of the product for the highest quality and functionality as well as economical production costs. This enables us to provide our customers with quality products at very competitive prices.
China aluminum die cast manufacturers, suppliers, factory
HUZHOU DEAR INDUSTRY is a professional supplier of aluminum die cast. The quality of aluminum die cast has been certified by the country and the price is low. Welcome new and old customers to call and book in bulk.
Hot Tags: China, aluminum die cast, manufacturers, suppliers, Factory, OEM, in China, wholesale