Which manufacturer's die casting parts are good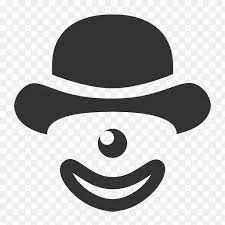 2021-09-06
  Is there any difference in the quality of die casting parts?
  It has to be said that there are many manufacturers of die casting parts, and naturally their quality will vary greatly. So, among so many manufacturers, which manufacturer has the better quality? First of all, whether a manufacturer can guarantee quality depends on the scale of the manufacturer. Because when a manufacturer has sufficient scale, one is that they value their credibility in production, can use more standard materials in the process, and also have comprehensive strength.
  If you want to improve the quality of die casting parts, you naturally need to have the corresponding strength. For example, there is the overall technical strength, as well as the strength of the equipment, and so on. The user can be more satisfied only if the overall strength can be improved. In addition to the above, when users choose this kind of manufacturer, they also need to see what kind of manufacturer qualifications they have. If it is an established manufacturer, it will naturally be able to better guarantee the quality.
  It is precisely because the old-brand manufacturers have a good experience advantage when they die casting parts. In fact, they also have higher experience requirements for the production of such castings. Only when they are allowed to improve in this aspect, Will make users very satisfied, so the old manufacturers will also have advantages in castings, especially for some castings that require new designs, new designs are often required, and the dependence on experience is higher.
  Where to buy die casting parts?
  HUZHOU DEAR INDUSTRY is a leading company in China that focuses on 3D printed samples, Plastic injection parts design, Custom aluminum die casting. We combine innovation, hard work and attention to customer needs to provide the perfect combination of new products. We focus on developing new products with a variety of product lines and preferential prices.
  No matter from which point of view, we are the best choice. Welcome to choose HUZHOU DEAR INDUSTRY - a leading company in China that focuses on 3D printed samples, Plastic injection parts design, Custom aluminum die casting. >>> More products