What are the factors of color change after aluminum die casting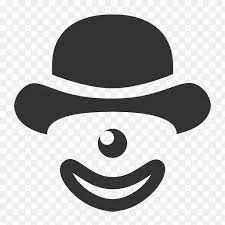 2021-11-12
About aluminum die casting:
What are the factors of color change after aluminum die casting?
The processing of aluminum die casting is to make models and perform die-casting according to customer requirements. Aluminum die casting is the use of a pressure machine equipped with a casting mold to pour the heated liquid aluminum or aluminum alloy into the inlet through the aluminum Die casting is to cast aluminum parts or aluminum alloy parts with the styles and specifications limited by the mold. Such parts are generally called aluminum die casting, and there are some situations in the aluminum die casting process.
Why is aluminum die casting moldy and yellow after a few days of production? After a few days of production, the aluminum alloy should be cleaned up. Moldy (darkness) and yellowing should be the conclusion after the swarf liquid is oxidized. The problem is not big. If a similar situation occurs, there may be two factors: 1. The conclusion after the cutting fluid is oxidized. 2. The product needs residual water when cooling after it is removed. The aluminum die casting is mainly not done. Waterproof solution, yellowing condition: the concentration value of release agent when cutting fluid is oxidized and aluminum die casting.
In the case of the slag remover when the aluminum alloy solution is solved, the slag remover lacks the fluorine salt composition, check the formula of the slag remover. The most common solution is to add 0.2---0.5 sodium fluoroaluminate in the process of removing slag from the aluminum alloy solution to prevent discoloration and mold growth after the casting is produced. Moisture is the main factor.
Aluminum alloy is two kinds of metals. When it encounters acidic or alkaline components, it will change to different colors. If the cutting fluid is not standardized in the machining process, after a while, die-cast aluminum will cause yellowing and mold growth. Even the hairy condition actually causes the substrate to etch. One of the solutions is to select a neutral cutting fluid, and the fundamental way is to form a film on the surface to prevent erosion.
Where to buy aluminum die casting?
HUZHOU DEAR INDUSTRY is a leading company in China that focuses on 3D printed samples, Plastic injection parts design, Custom aluminum die casting. We have our own production workshop and design team. If you cooperate with us, we can provide you with first-hand prices.
Welcome to choose HUZHOU DEAR INDUSTRY - a leading company in China that focuses on 3D printed samples, Plastic injection parts design, Custom aluminum die casting.